Resilient Communities Fund
This fund supports the non-profit sector recover and rebuild from the impacts emerging from COVID-19 so they can effectively meet the needs of communities across Ontario.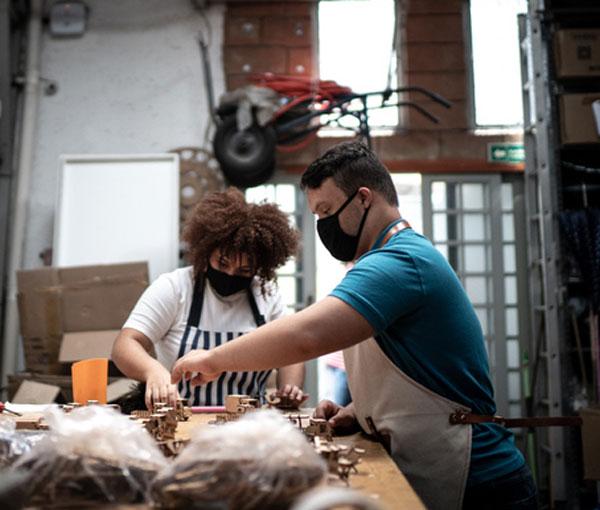 Next deadline
December 8, 2021 at 5 PM ET
Amount awarded (per year)
Minimum $5,000
Maximum $150,000
OTF is investing in projects of eligible non-profit organizations to aid their medium to longer-term recovery efforts, help with their stabilization and build their capacity and resiliency in the aftermath of COVID-19.
This fund is providing a flexible range of activities to address the diverse needs of organizations and to support them where they are at in their recovery and rebuilding.
Why has OTF created the Resilient Communities Fund?
COVID-19 has had a significant impact on the non-profit sector and its ability to support and serve communities across Ontario.
We recognize that post COVID-19 recovery support will be essential to ready non-profit organizations to deal with new and emerging needs for both them and their communities by building their organizational capacity and their ability to deliver programs and services.
OTF's Resilient Communities Fund investments to the non-profit sector will work to complement existing emergency response funding already in place by local, provincial, and federal funders by addressing medium to longer-term impacts to organizations.
This fund aligns with OTF's mandate to support the capacity of non-profit organizations and build healthy and vibrant communities across Ontario.
Plan your application
Provide a clear plan that outlines the work you will undertake to recover and rebuild. Your application needs to clearly demonstrate how your organization will address its recovery needs. Ensure there is alignment between your organization's needs, your proposed project and the project activities.
Are the activities aligned with your organization's recovery plan?
Is it feasible to carry out the activities in the stated timelines?
Is the budget appropriate to carry out the activities in the recovery plan?
Read the Resilient Communities Fund application questions
Eligibility
An applying organization needs to a community-based or provincial non-profit delivering services and programs in Ontario that is looking ahead to recovery planning with the aim of rebuilding their capacity.
Application process
OTF's application process involves various steps for organizations.
Review and assessment
OTF staff will first review your application as well as information available on your organization's website and social media accounts, to make sure you are eligible to apply, that your application is complete, and is a fit with the grant requirements. Our experienced staff and local volunteers score your application against the grant assessment criteria.
Recommendation and selection
Local Grant Review Team volunteers make funding recommendations. OTF's Board of Directors approve these recommendations.
Notification
The final list of approved grants is sent to Ontario Members of Provincial Parliament (MPPs) to give them the opportunity to congratulate successful recipients directly, when possible. OTF then notifies all applicants of the final decision.
Orientation
Successful applicants take part in a mandatory orientation session with their OTF Program Manager.
Confirmation
Successful applicants are sent an email with their OTF Contract.
Activation
Grants are activated once OTF contracts are signed and returned electronically. 
Next, in order for OTF to release the first grant payment through electronic funds transfer (EFT), the organization's banking information needs to be confirmed in OTF's online portal. 
What happens during and at the end of your grant?
Reporting & monitoring: In addition to touch points as needed, grantees submit a final report when the project is completed. This covers the achievement of the project and learnings.
Completion: After OTF staff approve a final report, the grant hold-back funds are released and the grant is closed.
Grantee compliance: A random sample of grants are subject to a Grantee Compliance Audit. Grants can be audited for compliance at any point within the grants life, or after the grant has been closed.
Choose a project outcome
OTF is funding community-based projects and activities that will support rebuilding the capacity of eligible non-profit organizations that have been impacted by COVID-19. Projects and programs/services funded need to take place in Ontario and benefit people in Ontario communities.
For example, organizational training and coaching, strategic planning and implementation, research & development; mental and physical health and wellbeing supports.
For example, develop fundraising plans, identify fundraising and financial technology resources, seek opportunities for public-private partnerships and social finance.
For example, identify new health and safety processes and required personal protective equipment; technology supports; staffing and volunteer recruitment and training.
For example, equipment and/or renovations to meet changing technology, health and safety, and service delivery requirements
For example, peer learning, professional development, networking, resource, knowledge and data sharing
Eligible expenses
You can request funding for direct personnel, direct non-personnel, and overhead and administration costs. The amount requested must be reasonable to carry out your project.

All costs, capital and non-capital, included in your application's Financial Workbook, must be necessary and reasonable to carry out your project. The types of costs you request need to fit within the following eligible categories:
Direct Personnel Costs:

Project Salaries, mandatory employment-related costs and employee benefits for staff positions funded specifically to carry out the project.

Direct Non-Personnel Costs: All non-personnel costs directly related to project delivery.
Overhead and Administration costs

OTF will support overhead and administrative costs directly associated with the funded project, to a maximum of 15% of the total OTF Grant Budget. These do not include the direct costs to run or deliver the project, including the staff or equipment associated with the project but include a portion of regular operational expenses that can be attributed specifically to this project. Please refer to the Overhead and Administrative Costs Policy for further details.
Read the Financial Workbook Instructions for more requirements, examples, and information pertaining to quotes.
Core Funding: OTF cannot provide core funding or operating grants for current operations. However, you can ask for funds to support overhead and administrative costs that are directly associated with your project (to a maximum of 15% of the total OTF Grant Budget).
Costs or activities already incurred:

If your project activities have been delivered or
If your project activities are currently being delivered
Please note that 10% of the funding will be held back, to be paid upon satisfactory review of the final report.
Application assessment
Projects are scored by experienced staff and local volunteers based on the information submitted in the Project information section of the application. Projects are scored based on three assessment areas: Impact on Organization, Strategy and Process. Each area is given a score between -2 to +2.
Impact on organization
Ensure that you have clearly articulated how COVID-19 has impacted your work.
Scoring weight: 10%
Key areas of your application to focus on:
• Elaborate on how your organization's ability to deliver programs and services has been impacted
Strategy
The strategy is well thought out and explains how the organization plans to rebuild and recover from the noted impacts.
Scoring weight: 50%
Key areas of your application to focus on:
• The project presented is clearly articulated and reasonable for addressing the noted impacts
• Alignment with OTF's Resilient Communities Fund outcome(s) is clear
• If applicable, the capital components are appropriate to address the noted impacts
Process
The process is well thought out and identifies the steps needed for recovery.
Scoring weight: 40%
Key areas of your application to focus on:
• Key project activities are strongly aligned with organization's recovery strategy
• It is feasible to carry out the key project activities in the stated timeline
• The budget is reasonable and aligned to key project activities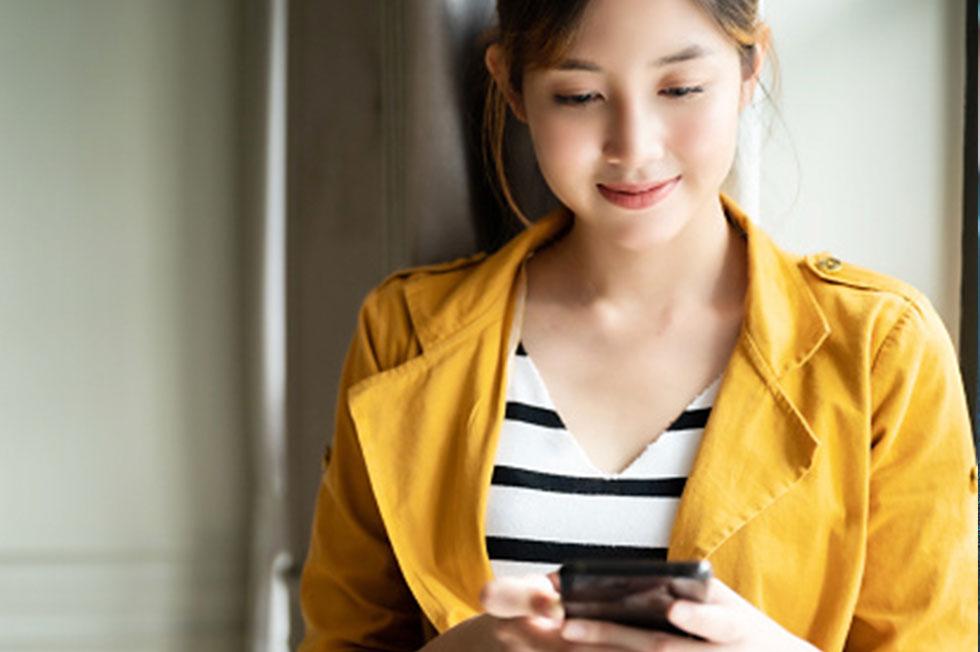 We're here to help
Contact us for information and advice about your grant application, to book a coaching call, or with any general inquiries.
Get support