Capital Grant
Improve community buildings and spaces. Capital grants provide funding over one year to help organizations respond to the capital needs of Ontario's communities.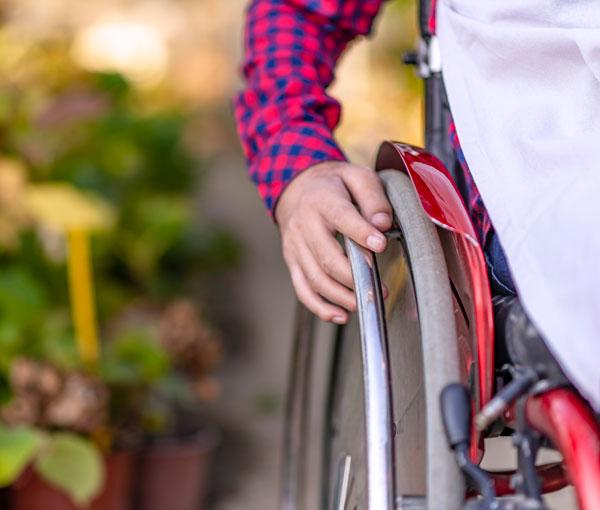 Next deadline
August 3, 2022, at 5 PM ET 
Amount awarded (per year)
Minimum $5,000
Maximum $150,000
Create inspiring, useful spaces
Apply for a Capital grant to improve the infrastructure communities need to thrive. Capital grants support projects that provide people with suitable, accessible, and well-equipped buildings and spaces.
We support Capital grant projects that:
Improve access to community spaces, programs, activities and services, and facilitate community members' full participation in the life of the community
Improve and build community spaces
Make programs better and more efficient
Make better use of technology
Plan your application
A Capital grant can help your organization make an impact in your community. OTF receives a lot of applications, so it is vital to ensure your organization's project is a good fit with what we fund.
Grant application tips:
Quantify the impact of the project (e.g. square feet, kilometres of trails) unless the funding request is primarily for equipment
Explain the purpose of the project and the community need that it will address
Demonstrate or outline how the project team members have the skills, knowledge, or competencies needed to execute the project successfully
Provide pictures/diagrams to support the request
Describe the activities required to complete the project
Complete a Financial Workbook outlining the costs you are requesting
The following documentation will need to be submitted with your grant application:
Quotes or estimates: Applicants who apply for goods and/or services valued above $10,000 will be required to submit at least two quotes that are prepared by a professional or third party.
Lease/Proof of Ownership: Proof of ownership or a five-year lease agreement is required for all renovations or improvements to land or property. If an existing lease expires prior to the end of the five-year term required by OTF, a letter from the lessor documenting the commitment to renew the existing lease is required.  
Photos or diagrams: At least one 'before' photo or diagram is required for each space to be renovated. If you are purchasing equipment, submit a photo of the equipment that will be purchased. Include a maximum of five photos and a short description for each uploaded file. 
Financial statements: All organizations, with the exception of Municipalities, First Nations, Métis, Inuit or other Indigenous communities, must submit their most recent completed financial statements which includes comparative information for the prior fiscal year. 
Eligibility
Discover if your organization and project are eligible for funding.
Organization requirements
The following applicants are eligible for funding: 
A charitable organization or public foundation registered as a charity by the Canada Revenue Agency
An organization incorporated as a not-for-profit corporation without share capital in a Canadian jurisdiction
A First Nation / Métis / Inuit or other Indigenous community
A municipality with a population of 20,000 or less, or their cultural and recreational agencies, including public libraries and museums
Organizations that are both an incorporated not‐for‐profit and a registered charity should register as a charity.
Métis Nation of Ontario charter, Inuit or other Indigenous groups/organizations should register as either a charitable organization or an incorporated not for profit organization, as applicable.
Municipal libraries, County Library Boards and Local Services Boards should register as a municipality with a population of 20,000 or less. A municipality with a population of 20,000 or less is eligible to:
apply for funding in OTF's Active People Action Area fostering more active lifestyles, or in OTF's Inspired People Action Area supporting arts, culture and heritage projects; and
apply for its cultural or recreation agencies, including municipal libraries and museums.
Applicants must also meet the following requirements: 
Review the Eligibility Policy for all eligibility criteria.
Policy requirements
Our policy requirements define eligibility for OTF funding and outline exclusions. Funds are granted to eligible applicants delivering eligible project activities.
View our policies
Financial statement requirements
While all organizations must meet OTF's Financial Statement requirements, Municipalities, First Nation, Métis, Inuit or other Indigenous communities are not required to submit financial statements with their grant application.
Organizations must upload their most recent completed financial statements based on their fiscal year-end date and total revenues. 
Additional information pertaining to a surplus or deficit will need to be uploaded along with the financial statements, if applicable.
Organizations must have at least one year of financial history from their incorporation or charitable registration date based on their organization's fiscal year-end date.
Financial statements must be Board approved (draft statements are not accepted).
Financial statements must be completed within 12 months of the organization's most recent fiscal year-end.
Review all financial statement requirements
Board of directors requirements
All organizations must meet OTF's Board of Directors requirements. However, Municipalities, First Nations, Métis, Inuit or other Indigenous communities are not required to submit Board of Director information with their grant application.
Please ensure your organization meets all of the following criteria:
Your organization has a minimum of three board members with active terms. Their terms need to be active as of the application deadline date.
At least 50% of the board must maintain an arm's length relationship to each other. This means that board members and executives are not married or related to each other and do not work as business partners or are in another relationship where interests may be compromised.
Application process
OTF's application process involves various steps for organizations.
Review and assessment
OTF staff will first review your application as well as information available on your organization's website and social media accounts, to make sure you are eligible to apply, that your application is complete, and is a fit with the grant requirements. Our experienced staff and local volunteers score your application against the grant assessment criteria.
Recommendation and selection
Local Grant Review Team volunteers make funding recommendations. OTF's Board of Directors approve these recommendations. Learn more about how we make application decisions.
Notification
The final list of approved grants is sent to Ontario Members of Provincial Parliament (MPPs) to give them the opportunity to congratulate successful recipients directly, when possible. OTF then notifies all applicants of the final decision.
Orientation
Successful applicants take part in a mandatory orientation session with their OTF Program Manager.
Confirmation
Successful applicants are sent an email with their OTF Contract.
Activation
Grants are activated once OTF contracts are signed and returned electronically. 
Next, in order for OTF to release the first grant payment through electronic funds transfer (EFT), the organization's banking information needs to be confirmed in OTF's online portal. 
What happens at the end of your grant?
Reporting & monitoring: In addition to grantee engagements throughout the life of a grant, at the end of each year grantees complete a Progress Report. Grantees also submit a final report when the project is completed. This covers the achievement of the project, metric, and learnings.
Completion: After OTF staff approve a final report, the grant hold-back funds are released and the grant is closed.
Grantee compliance: A random sample of grants are subject to a Grantee Compliance Audit. Grant files can be audited for compliance at any point within the grants life, or after the grant has been closed.
Choose a project type
Capital grants support projects that provide people with suitable, accessible, and well-equipped buildings and spaces for their community's needs. Choose the project type that most closely aligns with your project.
Equipment
New Construction
Renovations or repairs to community spaces
Eligible costs
Capital grant costs cover eligible activities you need to undertake to achieve your outlined project.

OTF provides capital funding for:
Construction or renovation
Equipment
Development costs
Costs not funded:
Contributions to annual funding drives and capital campaigns
Activities completed or costs incurred prior to the approval of the grant application
Salaries, benefits, and wages
Taxes, such as GST and HST, for which the recipient is eligible for a tax rebate, and all other costs eligible for rebates
Contingency costs are not eligible expenses
All costs funded by OTF must be eligible and directly attributable to the project.
Please note that 10% of the awarded funding will be held back, to be paid upon satisfactory review of the final report.
Project assessment
Projects are scored by experienced staff and local volunteers based on the information submitted in the Project information section of the application. Each area is given a score between -2 to +2.
Strategy
Ensure that the need for your project, how you plan to meet that need, and your end goals align with one Priority Outcome and one Grant result.
Scoring weight: 20%
Clearly describe your project
Clearly outline the need and target audience for your project
Align your project need and description with your selected Grant Result
Process
Create a Project Plan that includes the processes and steps needed to make it a success and achieve your Grant Result.
Scoring weight: 20%
Include activities appropriate for the project and suitable for achieving the selected Grant Result

Create a realistic timeline to execute your Project Plan

Include the resources and budget necessary for achieving the selected Grant Result

If applicable, describe how the contributions from collaborative and/or partnering organization(s) support the project
People
Ensure you have people with the right experience and skills to help your project succeed.
Scoring weight: 20%
Identify core team members with the skills, knowledge, experience, and competencies needed to lead/manage your project
Infrastructure
Demonstrate the infrastructure design and/or equipment needed is appropriate for your project.
Scoring weight: 20%
Ensure the photos and descriptions of the infrastructure needs and/or equipment requirements are suitable for your project
Value for money
Demonstrate how your project can deliver value for money.
Scoring weight: 20%
Detail the cost-per-output for your project
Ensure your Financial Workbook clearly details the financial resources needed to bring your project to life