Enhancing social finance opportunities for the non-profit sector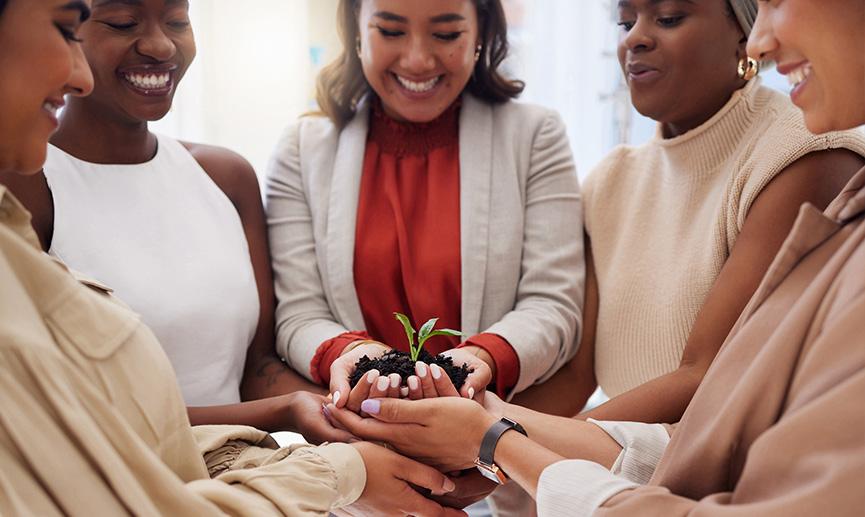 Through its Partnership Investments program, the Ontario Trillium Foundation (OTF) is supporting a new partnership to advance social innovation and social finance in Canada.
Social finance is the practice of making investments to create social and environmental impact in addition to financial returns. Social finance is also a tool that takes private capital and uses it for the public good. 
In a new partnership, OTF is pleased to support the Investment Readiness Program (IRP) that advances social innovation and social finance in Canada by investing in social purpose organizations (SPOs). SPOs include charities, non-profits, social enterprises, co-operatives and businesses with a social mission. The Investment Readiness Program is a program of Employment and Social Development Canada (ESDC).
This program seeks to help SPOs that are undertaking Canada's continued social challenges and climate crisis. Support for SPOs includes access to tools, resources, and skills building to expand their capacity and get ready to secure social finance opportunities. SPOs are key contributors to the Canadian economy and these investments will help them overcome barriers so they can have greater impact in communities across Canada.
OTF has partnered with Social Venture Connexion (SVX), 10C Shared Space, SETSI Canada Inc, Pillar Nonprofit Network, and Community Foundation of Canada to support the Investment Readiness Program (IRP). Over the next two years, this partnership seeks to:
Provide guidance and resources to SPOs to build and strengthen their capacity to participate in the social innovation and social finance ecosystem. 
Help build the technical and capacity building infrastructure needed for new and scaled up intermediaries to effectively support SPOs in accessing social financing. 
Focus on urban, rural, and remote regions. 
Increase access to social financing opportunities for SPOs led by or serving women, Indigenous, Black, racialized and other equity-deserving groups, who have often been excluded from the social finance space.
Work with individual and regional community capital partners to build a stronger social finance ecosystem for our communities.
"OTF is pleased to work with ESDC and our partners to advance social innovation and social finance across the province and beyond. Scaling this work will enable more financial opportunities for social purpose organizations to address the geographic and equity gaps that exist. A vibrant social finance ecosystem enables these organizations to innovate and deliver greater impact to better serve their communities." Katharine Bambrick, CEO, Ontario Trillium Foundation.
Quick facts
The Ontario Trillium Foundation's (OTF) Partnership Investments program connects the non-profit, public, and private sectors to build a stronger non-profit sector in Ontario. 
Partnership Investments has a mission to mobilize relationships and resources in communities to build the capacity of the non-profit sector to innovate and deliver better outcomes for Ontarians.
The Minister of Families, Children and Social Development, Honourable Karina Gould, announced 26 partner organizations who will collectively deliver the $50 million renewed Investment Readiness Program, building on the successes accomplished during its pilot phase. The Investment Readiness Program is a program of Employment and Social Development Canada (ESDC).