Celebrate Pride Month in your city and beyond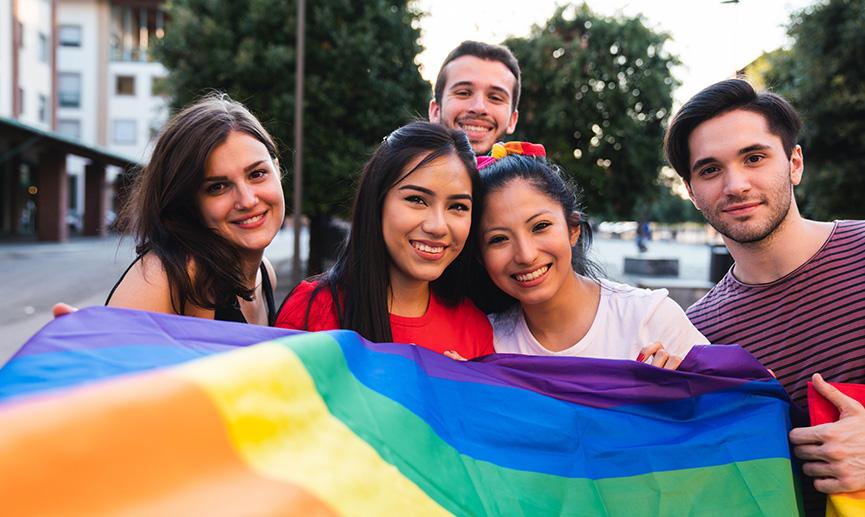 The Ontario Trillium Foundation (OTF) is pleased to celebrate Pride Month. Building inclusive communities is essential to improving the wellbeing of 2SLGBTQIA+ communities and OTF is a proud ally.
June is Pride Month – a time to celebrate the diversity of 2SLGBTQIA+ communities and recognize their significant contributions to our communities and beyond.
For some, this time is also about transformation and greater self-knowledge of their gender expression, gender identity, or sexual orientation. Being free to be your true self plays a significant role in achieving your full potential, free from hatred, bias, and violence.
This month and every month, it's essential that we continue to be an ally to every person, regardless of gender expression, gender identity, or sexual orientation. Allyship is a life-long process of building supportive relationships based on trust, consistency and accountability with marginalized individuals and groups.
At OTF, we are proud to be an active ally fostering a culture of inclusion in the workplace. As acknowledged in our Framework for Diversity, Equity, and Inclusion, we celebrate the unique differences, diverse backgrounds and experiences of all our employees and volunteers. We work with our employees, volunteers, stakeholders and partners to take part in a societal transformation where a commitment to diversity and inclusion is not only a corporate responsibility, but also an individual one.
Together, we can build more inclusive communities and help remove the barriers to real change for all. Happy Pride Month!
Quick facts
The Ontario Trillium Foundation (OTF) is an agency of the Government of Ontario with a mission to build healthy and vibrant communities in Ontario.
Since April 1, 2015, OTF invested over $11.3 million in support of initiatives benefitting 2SLGBTQIA+ communities and continues to help create safe and welcoming spaces for all.